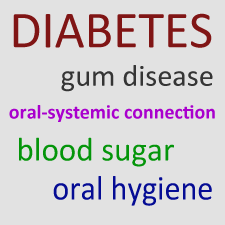 The Beginning of Diabetes
COURSE DESCRIPTION:
Diabetes is ravishing the lives of millions of Americans. Dr. Ehrhardt takes us on a detailed look at the vast array of food considerations and lifestyle choices that effect blood sugar levels, and the profound impact they have on oral health.
COURSE OBJECTIVES:
At the end of this course, participants should be able to:
Recognize symptoms of Diabetes based on the health of the mouth.
Identify foods that are biologically active.
Understand how timing and water consumption can affect the digestion of your meals.
Formulate meal plans and lifestyle choices that can improve the health of your patients.
INSTRUCTOR: Ernest Ehrhardt, PhD, DIM
AGD Subject Code: 018
CE Credits: 1.5
Course Length: 1hr 24min
Course Content