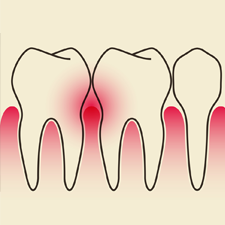 Dental Research from the Body Farm – Dental Bone Disease
COURSE DESCRIPTION:
Life has many mysteries, but death and bones can reveal crucial facts and details about our lives. Discover the mysteries revealed from the University of Tennessee's "Bone Library", where the overwhelming evidence that periodontal disease can have a profound effect on overall health is all in the bones.
COURSE OBJECTIVES:
At the end of this course, participants should be able to:
Understand the impact poor periodontal health has on the body.
Identify the oral signs of systemic illness.
Learn about how toxic materials affect the mouth and body.
Understand how a periodontal infection can be one of the most dangerous illnesses for the human body.
INSTRUCTOR: Gary McCown, DDS, MAGD
AGD Subject Code: 018
CE Credits: 1
Course Length: 1hr
---
Course Content