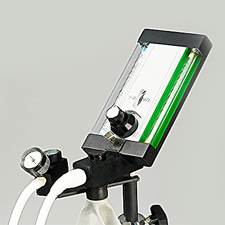 MTHFR Impact of Nitrous Oxide
COURSE DESCRIPTION:
Over 40% of the population has the MTHFR defect. This defect may adversely affect a person's capacity to methylate – which is a key function of detoxification. Dr Ben Lynch, ND, also known as "the MTHFR Guy", presents a comprehensive lecture on how nitrous oxide can harm patients, and especially dental professionals.
COURSE OBJECTIVES:
At the end of this course, participants should be able to:
Know how lifestyle choices and environmental exposures can damage DNA.
Understand the pathology of Nitrous Oxide exposure.
Learn how to spot deficiencies in your patient's methionine synthase enzyme.
INSTRUCTOR: Benjamin Lynch, ND
AGD Subject Code: 018
CE Credits: 1
Course Length: 1hr
---
Course Content