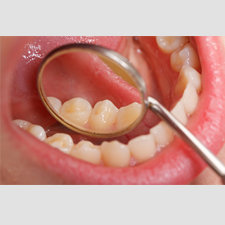 Sex, Drugs and Oral Cancer
COURSE DESCRIPTION:
Recent trends in oral cancer have heightened the importance of a proper oral cancer screening protocol for all medical and dental professionals. Oral cancer has risen each of the past seven years, and the deforming disease is now affecting patients with no traditional risk factors. Due to a 225% increase in HPV related oropharyngeal cancers, oral cancer is occurring in younger populations, changing the perception of who to screen. With the need for a new oral cancer screening protocol, adjunctive screening options will be covered in detail. This course will introduce recent and emerging technologies for early discovery of oral cancer, including fluorescence technology and quantitative cytology, along with the importance of proper implementation. Clinical examples of these procedures will be provided.
COURSE OBJECTIVES:
At the end of this course, participants should be able to:
To change our perspective when looking at illness.
Expand parameters to identify patients more likely to develop oral cancer.
Understand the technique for using fluoressence to identify damaged tissue
Learn the F.A.C.T protocol for identifying oral lesions.
INSTRUCTOR: Robert Whitman, MSE
AGD Subject Code: 736
CE Credits: 1.5
Course Length: 1 hr 37 min
---
Course Content